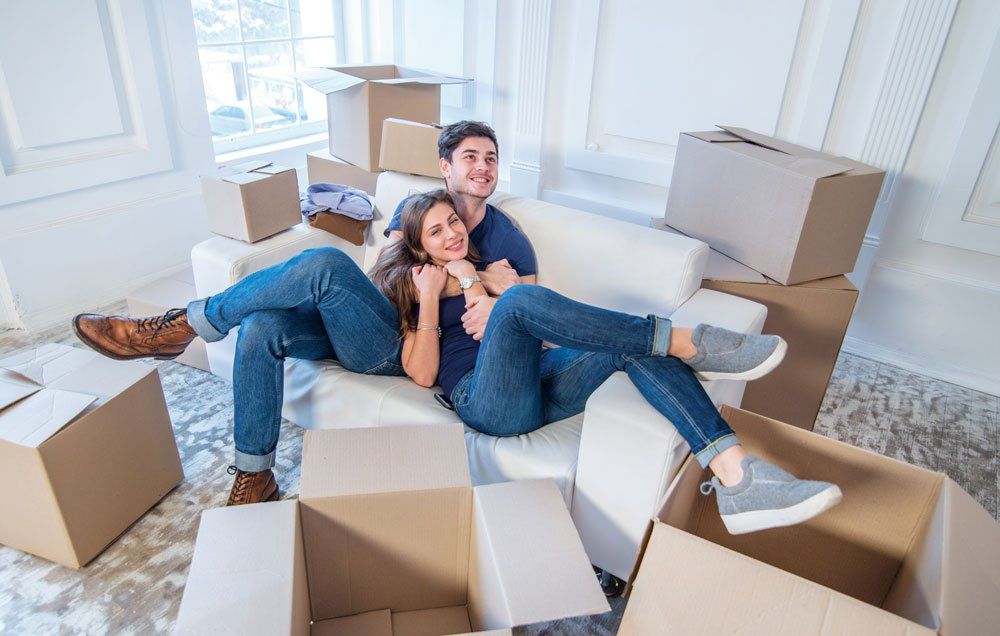 Want to live a more sustainable life but think it requires too much effort—or just don't know where to start to save money? We're here to help. We've found dozens of simple steps you can take to be more green and also save money—a lot of it—around the house. Try a few of the tips here to start, then dig in to our rapidly expanding resources, including:
• CR's Sustainable Living Guide
• Test Your Eco Smarts With Our Quick Quiz
• Make Sure You Buy a Reliable Appliance

Plus: Look for CR's Green Choice designation, which identifies the products in our ratings that are better for the earth—and your wallet. We've added Green Choice to our washing machine and dishwasher ratings, and more product categories will get the designation soon.
And watch this list of 45 tips grow. We'll keep adding to it, in part with your help. Share what works in your home and we'll include some of your best ideas. First up, check out what we've assembled so far. Let's go.
1. Make Your Own Sparkling Water
DIY carbonation can save you cash. Based on our calculations, a family that drinks 5 liters of seltzer a week and switches from store-bought to making their own with a soda maker would save $195 over two years—and spare 520 single-use plastic bottles. (This is based on using the highly rated SodaStream Terra, $80 at some retailers.) Use our interactive tool to see when your family would start to save.
2. Give Leftovers New Life
Taking leftovers home from a restaurant reduces food waste and maximizes the value of your dollars spent dining out. If you're ditching the doggie bag because certain foods aren't as good reheated, know that we found that an air fryer can bring even loaded nachos, tacos, and other foods typically thought impossible to resuscitate back to their original glory.
3. Embrace a Kinder K-Cup
If you use single-use coffee pods, try trading those for a reusable K-Cup filter. Keurig makes its own, but you can also get one from DéliBrü, Di Oro, Fill N Save, Maxware, or Perfect Pod. And you'll save big: The average price for a pound of ground coffee in the U.S. breaks down to about 18 cents a cup. Compare that with Keurig K-Cups, which cost roughly 74 cents a cup. Based on two coffee drinkers enjoying one cup every morning, you'll save almost $400 a year with the reusable filter, which can go into the dishwasher when you're done. (If you still have disposables, here's our guide to recycling coffee pods.)
4. Don't Forget Your Reusable Mug
Grabbing coffee out? Starbucks and Peet's, among other coffee chains and shops, offer a small discount if you bring your own mug. In our tests of insulated travel mugs, the 16-ounce Zojirushi kept drinks hot for an astonishing 13.5 hours—6 hours longer than the closest competitor and far longer than the Yeti Rambler.
5. Try a Water Filter Pitcher
If you buy purified bottled water because you aren't happy with what comes out of your tap, try a high-quality water filter pitcher. Take the top-rated Brita Rapids Stream. For a $25 investment, this pitcher filters up to 40 gallons of water per cartridge (replacements cost $7 each). That's about equal to the amount of water in 303 plastic bottles (16.9-ounce), or more than twenty-five 12-packs.
6. Use Rechargeable Batteries Right
Yes, they cost twice as much (or more) as single-use batteries, but you can recharge them hundreds of times. To get the most savings, use rechargeables in devices that require frequent battery changes, such as your computer mouse and remote controls for toys, advises Shanika Whitehurst, CR's associate director of sustainability. Disposables are better for products with a low energy pull, such as smoke detectors, clocks, and your TV's remote control.
7. Set a Timer When You Preheat the Grill
"If you're heating your entire gas grill, a 10-minute preheat ensures good performance," says CR test engineer Larry Ciufo. "Anything longer than that is likely to be a waste of gas." Prep everything you plan to cook before you heat your grill, then set a 10-minute timer on your phone so you don't burn through extra propane.
8. Light Only the Grill Burners You Need
Think of your gas grill as a stove. You'd never turn on all the burners to boil pasta. And when you're in the market for a new grill, consider how many burners you typically use: Unless you're always feeding a crowd, a smaller grill is likely to feed your household, plus a few guests, just fine. Many of the small gas grills in our ratings cost less than $200 and can hold up to 18 burger patties. Large grills with unused burners take longer to heat, wasting propane and generating more greenhouse gases every time you cook.
9. Maintain Your Mattress
Get more life from the mattress you have by rotating it or flipping it (depending on manufacturer guidance) at least twice a year. And follow our mattress cleaning advice. When it's time to replace it, don't be fooled by terms such as "natural" or even "organic." The two most meaningful standards are the Global Organic Textile Standard (GOTS) and the Global Organic Latex Standard (GOLS) certification.
10. Pick Appliances That Will Last
When you need to replace a major appliance or you're outfitting your kitchen or laundry room with a new suite, choosing a reliable brand can help you avoid problem-prone machines—and the cost of repairs. Our fourth annual Brand Reliability Rankings show how reliable a brand is relative to others, across multiple appliance types. The results are based on data CR collected from our member surveys covering more than 669,500 kitchen and laundry appliances purchased new between 2011 and 2021.
11. Try Your Hand at Composting
Composting breaks down fruits and veggies into a nutrient-rich fertilizer—and keeps food scraps out of landfills.
How I Compost in My Apartment
Perry Santanachote, sustainability editor
I have zero outdoor space and can drop off food scraps for composting at my local farmers market, but I wanted to see if I could compost in my apartment. I tried several indoor options, including the Vitamix FoodCycler, $400; the Lomi Home Composter, $499; and a few vermicompost bins, where worms do the work. The Simplehuman Compost Caddy, $50, which I was already using to collect food scraps, proved to be best: It fits in the freezer and keeps smells and bugs at bay. I then schlep the scraps to the market, happy to know that they are going back into the ground here in New York. Some cities offer a drop-off or pickup service, and commercial composting companies will pick up residential food waste for a fee.
12. Consider a Used Appliance
We took a deep dive into buying a used appliance and found that you can hunt down solid options for a fraction of the price of buying new. "It takes a little legwork and a willingness to live with a mismatched kitchen or laundry suite, but in return you can find a top-of-line appliance for a fraction of what it would cost new," says Jim Nanni, director of appliance testing at CR. You can purchase used at online marketplaces and yard sales, but a used-appliance store or a repair shop might offer lower prices and a warranty.
13. Turn Down Your Water Heater
The Environmental Protection Agency estimates that you could shave between 4 and 22 percent off your annual energy bill by dialing down your water heater from 140° F to 120° F. That could mean savings of more than $400 a year. But check the manual or check with the manufacturer to confirm the proper setting for yours—and know that electric tank water heaters should be set at a high enough temperature to prevent bacteria growth.
14. Use a Mulching Mower
It distributes tiny grass clippings, which decompose and fertilize your lawn. In autumn, it shreds and spreads fallen leaves. The mowers below earn Excellent ratings in our mulching test. They're also energy-efficient and quiet, and they don't pollute. Not sure if a battery mower will cut it? Use our interactive tool at to see when you'd break even vs. gas.
15. Bring a Worn-Out Laptop Back to Life
Chromebooks use a cloud-based operating system that reduces the need for pricey processors and built-in storage. Free software called CloudReady makes it pretty easy to give an old laptop new life as a functional Chromebook. We'll walk you through the process with step-by-step instructions.
16. Find Drafts and Seal 'Em Up
A drafty house can drive up your energy costs. To find less obvious leaks, hold a lit incense stick near potential problem spots, like windows and doors. If the smoke dissipates, you probably have a leak. Use caulk to fill gaps between stationary features, such as door and window frames, and use weather stripping to seal what moves, such as doors and windows.
17. Seriously, Program Your Thermostat
Twenty-eight percent of people use the programmable or learning option on their thermostat to optimize their energy use, according to a nationally representative survey (PDF) by CR of 2,240 U.S. adults in March 2022. If that's an option for you, set your programmable thermostat to automatically adjust the temp when you're away or asleep. Follow our step-by-step guide. According to Energy Star, a smart thermostat—which can program itself and will save even more energy (and money) by using your smartphone location data to tell whether you're home or away—can lower your heating and cooling bills by an average of 8 percent, or $50 per year.
18. And Dial the Thermostat Down
You can save up to 3 percent on your utility bill for every degree you raise your thermostat's set temperature above 72° F this summer.
19. Give Your AC an Assist
In summer, keep curtains closed when you can, to block warming rays. Run a ceiling fan and you can raise the air-conditioner thermostat by 4° F and feel just as comfortable, per the Department of Energy.
20. Consider a Heat Pump
Electric heat pumps can chop your heating-related carbon emissions by 40 percent or more compared with a gas furnace, according to a study from the University of California, Davis. Thanks to new technology, heat pumps now work in not only warmer climates but also colder ones. Homeowners who switch from oil or propane heat are likely to save money, too—especially if you live somewhere with tax incentives or cash rebates. Check the Database of State Incentives for Renewables & Efficiency for programs in your area.
21. Think About Solar
. . . even without the panels.
How I Switched to Solar
Shanika Whitehurst, CR sustainability testing/research associate director
At the height of the pandemic, our household electricity bill reached $200-plus nearly every month, so my wife and I wanted to install solar panels on our Maryland home. The provider told her our roof was too shady and recommended community solar as an alternative. We decided to give it a try. Our electricity is now generated by a solar farm, rather than by the utility company. Since signing up last September, our energy costs have been significantly less, thanks to the low cost of solar and credits we receive for excess solar energy we don't use. We can revert to the main utility company if we ever want to, but with these savings? That's not likely to happen.
22. Grow Your Own Herbs
Trader Joe's sells cut basil for $2.69—or a potted basil plant, $4, which could provide a steady supply of the aromatic herb with a little sun and weekly watering. "Indoors, with south-facing sun, you can grow basil, thyme, mint, oregano, rosemary—to name a few—on a windowsill," says Karen Washington, co-owner of Rise & Root Farm in Chester, N.Y. Looking for something more automated? We recently tried four countertop herb gardens and found that some were easier to use than others.
23. Switch to LEDs
A new federal rule requiring lightbulbs to meet higher efficiency standards means that energy-wasting incandescent bulbs might not be an option for long. But it doesn't pay to wait: We compared the energy use of a 100-watt equivalent Philips-branded "eco" incandescent (halogen) bulb with the energy use of compact fluorescent (CFL), LED, and smart LED bulbs. The incandescent uses 72 watts, the CFL uses 23 watts, and both LEDs use 14.5 watts. The difference in yearly energy cost between the incandescent and LEDs is about $7 per bulb. So if you replace 10 incandescents (the average home uses more than 60 bulbs), you'll save about $70 in yearly energy costs. Plus, LEDs last 14 to 17 years longer.
24. Replace Old Commodes
Replacing old toilets with new models that qualify for the EPA's WaterSense label could save more than $140 a year on your water bill, according to the EPA. Federal standards require that new toilets use no more than 1.6 gallons per flush; WaterSense toilets must use only 1.28 gallons. "In our tests, many WaterSense models perform just as well as—if not better than—some higher-gallon toilets," says CR test engineer Chris Regan.
25. Join a Buy Nothing Group
Online Buy Nothing groups let you give appliances, lawn-care equipment, and anything else you no longer want to people in your community instead of sending them to the landfill. Everything is offered free and you can post a request for anything you need (just not cash or anything illegal). Search Facebook Groups for your local Buy Nothing group or go to the Freecycle website. (Plan a handoff in a public location or parking lot; some police stations even have spots designated for that purpose.)
26. Consider a Low-Flow Showerhead
Installing a low-flow showerhead with the EPA's WaterSense label can save 2,700 gallons a year, or about $16 in average annual water costs.
27. Extend the Life of Your Clothes
People typically keep a garment for about two years. Extending that to three years, by taking good care of your clothing, reduces its carbon, water, and waste footprint by 20 to 30 percent—and you'll save because you're not having to replace items so frequently. To get more wear out of clothes, first, wash garments less often and/or use shorter or more gentle wash cycles. When it's time to lauder, try the soak function. It fills the tub and lets the detergent work without much (or any) agitation before it runs a shorter wash-and-spin cycle. Decreased agitation reduces wear and tear on clothes. And when it comes to protecting delicate fabrics, use mesh laundry bags.
28. Switch to Battery Lawn Tools
Lawn tools with two-stroke engines can put out 20 to almost 300 times the emissions of a car on an hourly basis, according to Simon Mui at the Natural Resources Defense Council. Battery mowers, trimmers, and other tools emit nothing and are cheaper to run than gas models. Purchase electric tools that run on the same battery platform: Buy two tools with the battery and the rest without. (You'll save about 30 percent on each lawn tool you buy without the battery.) You can charge one battery while using the other, so you'll never need to stop a job to recharge. Here's a suite of tools built around the top-rated Ego LM 2135 battery mower.
29. Pass Your Clothes On
When you're done with a garment and it's still in good condition, consider selling it through a local consign­ment store, or try an online option, such as ThredUp. If the item's worn out, search the database at Earth911 for nearby textile donation sites. Alternatively, retailers such as H&M and brands including Levi's and Adidas offer coupons or other incentives for your used apparel. (Interested in sustainable fashion? We also have a guide to thrifting.)
30. Use Less TP
A bidet seat attaches to your toilet and spritzes your backside. This post-potty rinse uses more water (in addition to your standard flush) but saves on toilet paper. "Our toilet paper consumption has gone down by half," one bidet fan reported to CR's user experience and research team. Another said they used 80 percent less TP after installing a bidet seat. In CR's evaluation with more than two dozen bidet owners, the Brondell SimpleSpa Thinline was among the favorites.
31. Cut Way Back on Paper Towels
Think about how often you rip one off the roll, then toss it in the trash—for wiping the counters, drying your hands, and cleaning up spills.
How I Cut Back on Paper Towels
Paul Hope, CR home editor
I confess, I was once a chronic overuser of paper towels. It got so bad during the pandemic that my family of five was burning through about 20 rolls a month. To wean ourselves, we bought 60 thick white cotton washcloths at a cost of about $37 and put them in an easy-to-access bin on the kitchen counter. Then I stashed the disposable roll in a harder-to-reach place, reserving it for essential use only, like cleaning a counter with hot, soapy water after cutting up chicken. We have a few extra washcloths in our laundry loads, but we've whittled our paper-towel habit down to just one to two rolls per month. I used to buy a 12-pack of Bounty double rolls for 25 bucks at Home Depot once or twice a month. Now that same pack lasts us six months.
32. Perfect Your Dishwashing Technique
Don't have a dishwasher? The best way to hand-wash dishes is the water-efficient two-basin method. Scrape away solids, then soak and scrub dirty dishes in a sink filled with hot water and a few drops of dish soap. Follow by rinsing in a basin of cold water.
33. Treat Your Dishwasher Right
First, don't prerinse. Unless you have superhard water or an ineffective dishwasher, you can skip rinsing the dishes before loading them. And if you make sure to run full loads, you'll save water, energy, and detergent. Built-up mineral scale and food residue can diminish your machine's cleaning abilities. If your dishwasher has a filter, clean it whenever performance dips. And for all models, run an empty load with a cleaner, such as Affresh Dishwasher Cleaner, $9, or citric acid a few times a year.
34. Look for a Green Choice Dishwasher
When it's time to replace your dishwasher, our Green Choice designation will help you find an option that's among the most eco-friendly models we've tested.
35. Keep It Cold in the Washer
Laundering with cold water can save you about $66 a year, according to Energy Star. "Reserve hot water for items you want to sanitize when someone is sick in the house," says CR laundry expert Rich Handel.
36. Don't Overdo It on Laundry Detergent
Our tests reveal that you typically need to use only about 1.5 ounces of detergent to get clothes clean. If your clothes are heavily soiled, increase the amount slightly. (And if you're looking to cut back on cost, try a cheaper detergent: A family that washes five loads per week can save more than $79 per year using Kirkland Signature Ultra Clean Liquid, 11 cents per load, compared with Tide Hygienic Clean Heavy Duty 10X, 44 cents per load. Both earn Overall Scores of Very Good in our tests.)
37. Streamline Laundry Day
For one thing, skip unnecessary extras. Fabric softeners, dryer sheets, and scent boosters cost $9 to $17 or more per container and leave residue behind. And opt for the automatic dryer cycle. This setting, which generally uses a moisture sensor or thermostat, can save energy and extend the life of your fabrics by reducing the chances of overdrying. (You can save even more energy by line- or hang-drying.)
38. Look for a Green Choice Washer
When it's time to replace your washing machine, look to the newly expanded Green Choice designation in our washer ratings. To determine which models earn a Green Choice, we consider not only the water and energy a model uses but also its weight, volume, reliability, and more.
39. Plant Native Perennials
Look for drought-tolerant options, too. In addition to needing little watering, some are fire-resistant. Others grow deep roots to prevent erosion. Find region-specific recommendations at the EPA's website.
40. Upgrade Your Sprinkler System
Consider swapping out the system controller for a smart sprinkler controller. The RainMachine Touch HD-12, for example, schedules its cycles based on the weather forecast, so you're not paying to water when the lawn doesn't need it.
41. Waste Less Printer Ink
Few things in life are less pleasing to purchase than printer ink. Ounce for ounce, it routinely exceeds gasoline and even Dom Pérignon Champagne in price. To get more mileage from each cartridge, use the more frugal draft mode on your printer for recipes and other items that don't require picture-perfect presentation. Consider a font change, too: CR testers once found that ink goes 27 percent further with Times New Roman than with Arial.
42. Cut Back on Food Waste
The average U.S. household throws out about a third of the food it acquires, to the tune of an estimated $1,866 per year. Spend a week cooking primarily with ingredients from your pantry to thin out older provisions. Then adopt a "FIFO" rule. That's first in, first out. Whether in your pantry or freezer, pull items from the back. That way there's a better chance you'll use older (often forgotten) items before they expire or go bad.
43. Put Your Freezer to Work
Freeze anything you won't get through. Bread keeps in the freezer for up to three months. Freeze just-past-their-prime bananas, berries, spinach, and more to use in smoothies. Think of leftovers, frozen in individual servings, as meal prep. Next, build a freezer file. Keep an itemized list on your phone of what goes into your freezer. Plan meals around it so that you don't have to toss forgotten food when it's freezer-burned. Label and date the items you freeze.
44. Reconsider "Best By" Dates
"It's easy to interpret them as 'throw out on this date,' but those dates are voluntarily put on food packages by manufacturers to indicate when the food is of best quality," says Amy Keating, RD, a nutritionist at CR. "Foods are often safe for consumption after that date. Just examine for signs of spoilage, and when in doubt, throw it out."
45. Bundle Up on Electrical Work
Switching away from fossil fuels is almost always good for the environment, and often your bank account, too. If you're planning a project that requires an electrician—such as upgrading your garage outlet to accommodate charging an electric vehicle—think about any other electrical jobs you might have on the horizon. The electrician who handles the garage could also prewire a connection for a heat pump. Or if you're swapping a gas stove for induction and plan to get an EV soon, get wired for both at the same time. You'll usually save by bundling multiple tasks into one appointment, even if it's just the $25 to $75 they typically charge to travel to your home. And a bigger job might make an in-demand electrician more likely to take your gig in the first place.
For the charger, consider buying one that plugs into a 240-volt outlet (more specifically, a NEMA 14-50 type): They're easier to replace than hardwired models and are also portable. The biggest investment of all of this, of course, is an EV—but it costs less to maintain than a conventional car, and you'll save thousands of dollars on fuel costs.