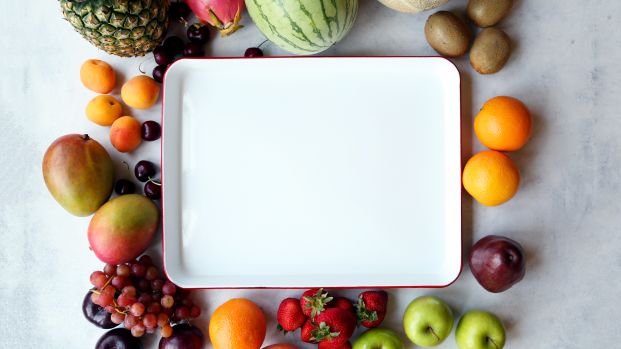 RECIPE
Choosing your tray can be the fun part. You can get creative with any sheet tray, cutting board or large serving platter you have on hand.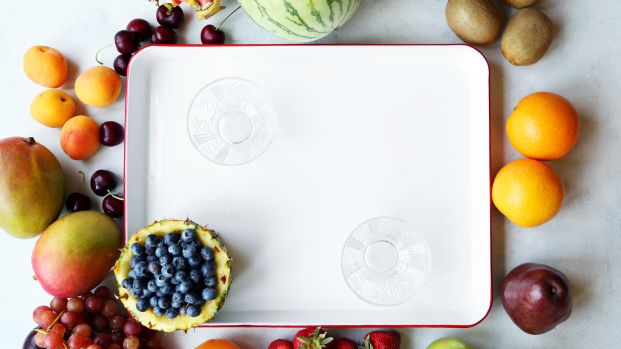 RECIPE
Place bowls for your dipping sauces on opposite ends, and make your own pineapple bowl if you want to get fancy! Here's how: Slice it in half, then core it, removing the fruit from the inside. Fill with blueberries.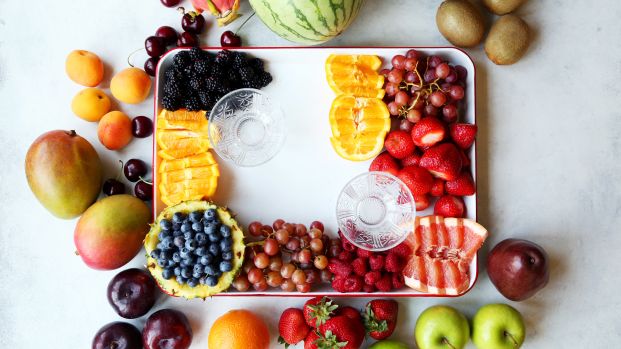 RECIPE
Begin by placing bulkier items on the tray — fruits like grapes on the vine, sliced oranges and grapefruit. Begin filling in other areas with mounds of berries.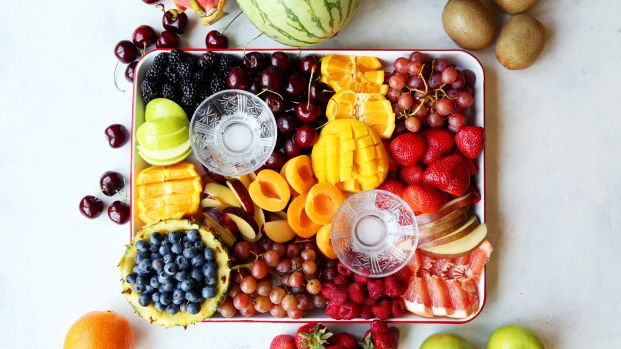 RECIPE
You'll want to place the fruits that turn brown quicker towards the end, right before serving. If you want to prevent them from browning, you can drizzle some lemon juice over them.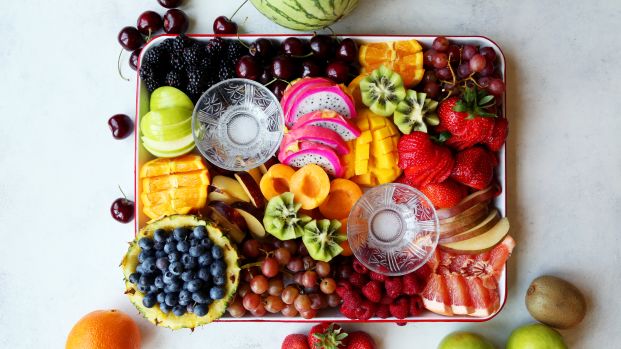 RECIPE
Make thin slices of strawberries, without cutting all the way through, and then fan them out. Peel and make slits around kiwi and then separate to make decorative halves.
RECIPE
Use small cookie cutters in different shapes to cut out stars, flowers or hearts out of the cantaloupe, watermelon or honeydew. Place those on last, and then marvel at your beautiful creation.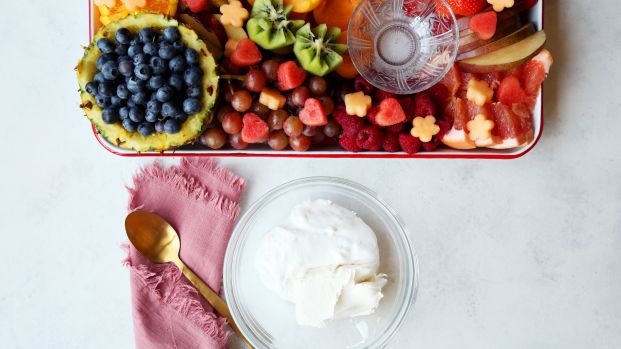 RECIPE
All you need is cream cheese, marshmallow fluff and a microwave. It's so simple, and really amplifies the sweetness of the fruit.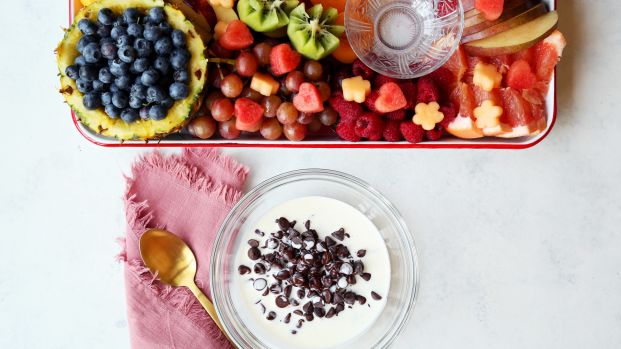 RECIPE
Once again, only two ingredients: heavy cream and chocolate chips! Berries tend to really like this sauce.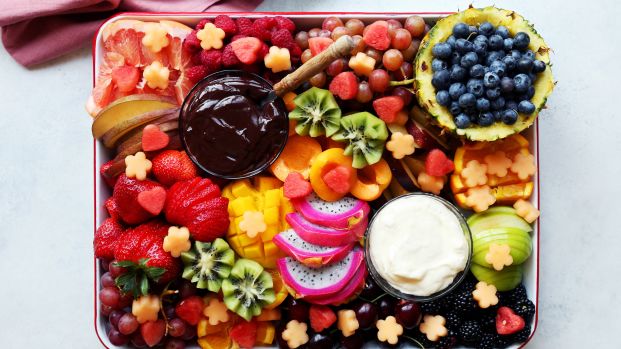 Place your sauces in the correct bowls, throw in some utensils and you're ready to serve!