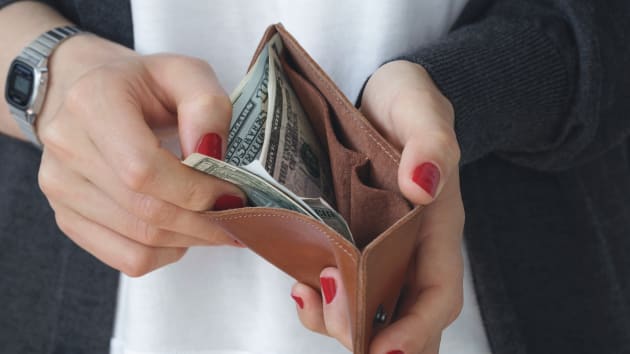 If you're in the mood to spend, you're not alone.
"In the first half of 2021, we saw a return of optimism and spending," says Tamara Charm, who works for the global management consulting firm McKinsey as an agile consumer insights leader.
And yet the way we're buying reflects the many long-term changes brought on by the pandemic. E-commerce sales (long on the upswing) jumped 32 percent in 2020, more than double the growth rate in 2019, according to the market research firm Mintel. Even as shoppers venture back into walk-in stores now that vaccines have eased restrictions, online sales remain strong. The experience of having almost everything delivered to one's door has probably changed some shopping habits for good.
Your Money Matters News & advice from CR experts in our FREE Money newsletter. Sign Up
In a February 2021 Consumer Reports nationally representative survey (PDF) of more than 2,500 Americans, 76 percent said that "shopping is a better experience today because the internet makes it easier to get whatever I want, whenever I want it." More on Shopping Be Smart About Buying Secondhand How to Shop for a Large Appliance Now How to Save Money As Consumer Prices Keep Rising Buyer Beware: Recalled Products Are Being Sold on Craigslist and Facebook Marketplace
It's hard to argue with convenience. "People are generally still working from home at least part of the time, and have more flexibility to order online and be home for deliveries," says Greg Daco, chief U.S. economist at Oxford Economics.
But despite the convenience factor—or the enthusiasm for going into stores again—the process of shopping, whether it's for a Halloween costume or an outdoor fire pit, comes with new complications because of price inflation, product shortages, and shipping delays. Plus, the endless options available online can make it difficult to find just what you need.
The best way to shop today depends on what you're buying, how much you want to spend, and when you need it. Read on for our expert guide to get the right stuff at the right price.
Before You Start Shopping, Ask This
What Do You Want?
Follow the path that Samantha Gordon, CR's deals editor, recently took when she moved into a new house and needed, well, everything. "I searched online for things like 'best coffee maker,' " she says. When you do that, your search engine will come up with links to online content offering reviews and opinions on products (for example, CR's own "Best Coffee Makers of 2021"), as well as listings from retailers. Use the articles to learn about the types of products available—say, drip vs. pod-style machines. Then you can drill down to specific ones from there.
Does It Fit Your Needs?
Set a budget for yourself and eliminate anything outside its limits. By reading multiple reviews, you'll get a sense of price ranges and which brands are best. Keep in mind, however, that not all reviews are authentic. (A study by the review analysis site Fakespot pegged the percentage of fake reviews on Amazon at about 30 percent.) If you're not familiar with a brand, read the comments about it in social media posts, where people might talk about quality and customer service. And check the return policy so that you don't get stuck with a stinker.
Shop In-Store or Online?
Almost half of consumers said they missed the ability to touch and try products on the spot during lockdowns, and 35 percent said they missed the social aspect of shopping, according to a study by Mood Media in June. See more reasons you might want to go to a store. Here are some other considerations.
Size: The bigger the item, the more important it might be to see it in person—and to check the return policy, says Julie Ramhold, a consumer analyst at the shopping comparison site DealNews. "The only thing worse than getting stuck with an item you can't use is getting stuck with one that's also heavy and awkward, and has to be removed by someone else."
Price: If you know what you want and you're just looking for a good deal, go online. Take pet food: You'll find enticing discounts from online retailers, and you can get even better prices through loyalty programs. Plus, there's no lugging heavy bags of chow to and from your car.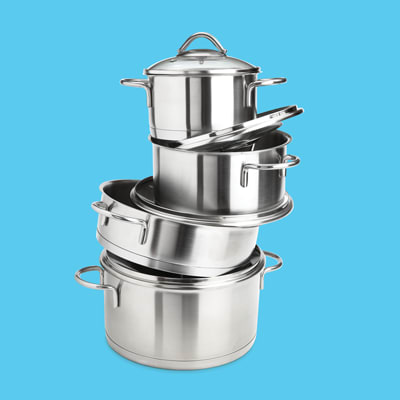 STICKY SITUATION I found a set of cookware online that I like. But I've never heard of the brand, and I'm afraid the great reviews are fake. Is it safe to buy?
An influx of overly positive or negative reviews posted within a week or two could mean they're not legit, says Saoud Khalifah, founder of the review analysis site Fakespot. Other red flags include spelling errors and repetitive language in multiple reviews. See if you can find video reviews; they tend to be harder to fake, say Khalifah and CR's deals editor, Samantha Gordon.
Set Yourself Up to Save
What's Different
When McKinsey asked consumers about what they planned to splurge on this year, Tamara Charm expected them to say travel and dining. They did say that, but they also said they looked forward to buying electronics, home goods, cosmetics, and more. "Folks are excited to spend as life gets back to normal," she says.
But when it comes to the cost of consumer goods, things aren't exactly normal. A combination of high demand for everything from lumber to outdoor furniture and supply-chain shortages for those very same products has driven prices up and available deals down. Appliance retailers, for one, are offering smaller discounts and fewer promotions, industry experts say.
Still, stores are angling for your business, and online tools make it easier to compare prices, so you're not doomed to overpay as long as you shop carefully.
Save More In-Store
Because so many walk-in stores also have websites (or compete with e-commerce stores), the internet is your key to getting in-person deals. So check the online price of anything you're considering buying in a store, and ask the retailer to match it. (In CR's member surveys, most shoppers who try to negotiate say they're successful.) If you can't get a better price, ask for something else—delivery or assembly thrown in free, for example. Some retailers, such as Petco, Kohl's, and Walmart, are offering discounts, rebates, or incentives to shoppers who "buy online, pick up in store" (also called BOPUS).
Find the Best Deals Online
1. Use sites to save. Search Google Shopping, PriceGrabber, or Shopzilla as well as CR.org to see prices across retailers. CR's shopping pros also look for deals at websites like DealNews, GottaDeal, and DealsPlus, where you can sign up for alerts for products you're interested in, often by category.
2. Add to your cart. If you're signed in at a website and leave an item in your cart without checking out, some retailers might send you an email with a discount code to encourage you to buy.
3. Join a loyalty program. Signing up for one may get you early access to coupons, sales, and promotions, plus rewards on what you buy.
4 Get social. Retailers often post exclusive promotions on their Facebook, Instagram, and Twitter feeds, and reward customers who "like" or follow them with alerts for discounts, incentives, and giveaways.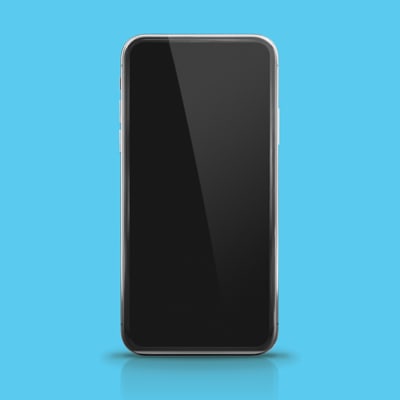 STICKY SITUATION I saw the smartphone I wanted at a great price, but it's refurbished, not new. Should I go for it?
The savings can be significant. On Apple's website, for example, we recently found a refurbished iPhone XR with 128 gigabytes of storage for $469. And you're likely to be happy with your buy. In CR's Spring 2018 survey of over 3,000 members with refurbished smartphones, a majority told us they were highly satisfied with theirs. Look for a certified pre-owned phone—with a warranty—that you can return.
Heading Out to a Store
What's Different
Walk-in stores today don't look quite the same as they did in 2019. Thousands didn't make it through the pandemic. At those that have survived, you can expect not only ubiquitous hand-sanitizing stations but also potentially fewer salespeople because of a post-pandemic labor crunch.
"The service that you find in a store right now might not be what you were accustomed to pre-pandemic," says Audrey Guskey, PhD, an associate professor of marketing at Duquesne University in Pittsburgh and an expert on consumer trends.
Depending on what you're purchasing, you might also find less available stock. Supply-chain shortages in semiconductors, electronics, lumber, and foam affect many categories, including laptops and furniture.
Shop In-Store Strategically
Beyond the appeal of retail therapy—an afternoon spent with a friend hitting favorite shops and coffee spots at the mall or strolling down Main Street—there are certain times when a physical store is the best place to find what you need.
1. When comfort is key: If you'll spend a lot of time sitting or lying on a piece of furniture—like a sofa or mattress—it's worth heading to a store to try before you buy. Ditto for anything where ergonomics are important, like a keyboard, fitness equipment, and musical instruments.
With clothing, it's an "it depends" situation. You can find just about anything online and it's usually easy to return. But if fit is really important—say, for running shoes or evening wear—you might want the help of a store associate or the convenience of in-house tailoring.
2. If color or scale really matters: Computer screens and photography can distort the way colors appear and make it difficult to judge size. So if you really want to make sure that a new rug will match your curtains or that a new chair doesn't dwarf your side table, you might want to see it in person, especially if it's something large and difficult to return. And measure your space and existing furnishings before you go.
3. Because you want a curated selection: Going to a store with a limited number of carefully chosen options can help simplify your choices. And the owner or an experienced salesperson of a specialty shop may be able to offer advice for your specific needs.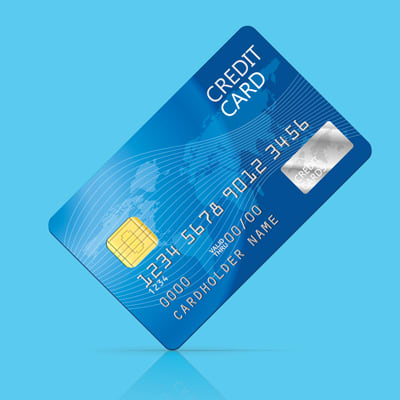 STICKY SITUATION Stores often offer a discount on your first purchase if you sign up for their credit card at checkout. Is that a good way to save?
It can be. Just know that retail cards also typically have higher interest rates, lower credit limits, and lower rewards than general interest cards, says Kimberly Palmer, a personal finance expert with NerdWallet. Before you sign up, do the math to see if the discount is worth it. Also: Applying will typically generate a "hard inquiry" on your credit report, which can temporarily hurt your credit score.
Shopping Online
What's Different
Retail giants like Amazon, Kmart, and Walmart now host third-party or "marketplace" sellers, independent retailers who often have their own shipping and return policies that may differ from those of the main platform. Fake reviews have proliferated everywhere. And even the search process has become less than straightforward.
Keep in mind that a "sponsored" label with an item means that a company paid to get its product listed at the top of the results page. And the "Amazon's Choice" label, another example, doesn't mean someone from Amazon reviewed it but rather that an algorithm found it ranked well in terms of reviews, pricing, and availability to ship quickly.
Find It Faster
1. Use your tabs. Try what Julie Ramhold, a consumer analyst, does: Type an item into your search engine, then click through to one of the retailers that comes up. Find the product you like best and keep that page open. Go to a new tab and repeat the process at another retailer. That way, you can compare.
2. Filter for your needs. Retailers typically have a side or top panel where you can choose to limit your search by factors like brand, size, color, and average customer review rating.
3. Set a timer. If you're prone to decision paralysis, Bob Sullivan, author of "Gotcha Capitalism" (CreateSpace Independent Publishing Platform, 2018), suggests setting a timer to go off a few minutes after you've started searching. "Just stopping and doing something else can help you make a choice," he says.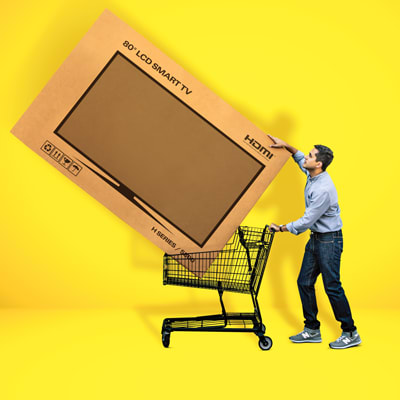 STICKY SITUATION I saw the TV I want at an electronics store in the mall, but I found it for less online from a different retailer. Is it a no-brainer to order it online?
First, check that lower online price. Note the shipping costs and return policy, and see what's included, like unboxing or basic setup. Then ask the store whether it can match the online price. If it can't, you'll have to weigh price vs. supporting an independent retailer that may offer benefits such as individual advice and a curated selection—if not rock-bottom prices.
Coping With Customer Service
Many retailers now use artificial intelligence customer service "chatbots" (essentially, robots with whom you can instant message for assistance).
If you'd rather talk to a person, ask the chatbot for a phone number you can call. Or check the website GetHuman, an online directory with customer service guides and phone numbers for thousands of national and international companies.
If that's not getting you anywhere, switch to social media—but that doesn't mean publicly airing your grievance. Direct messaging a company's social media account is often the quickest path to a response.
Always be sure you understand the shipping and return policies before you buy, including the return window, whether you need a receipt or proof of purchase, and whether you'll have to pay a restocking fee.
Don't assume that third-party sellers have the same return and shipping policies as the main site. Look for the "sold by" label on the item you're buying and click through to the seller's storefront to check its policies. Also read customer reviews for the seller and the products it offers. Tread carefully if there's a lot of negative feedback.