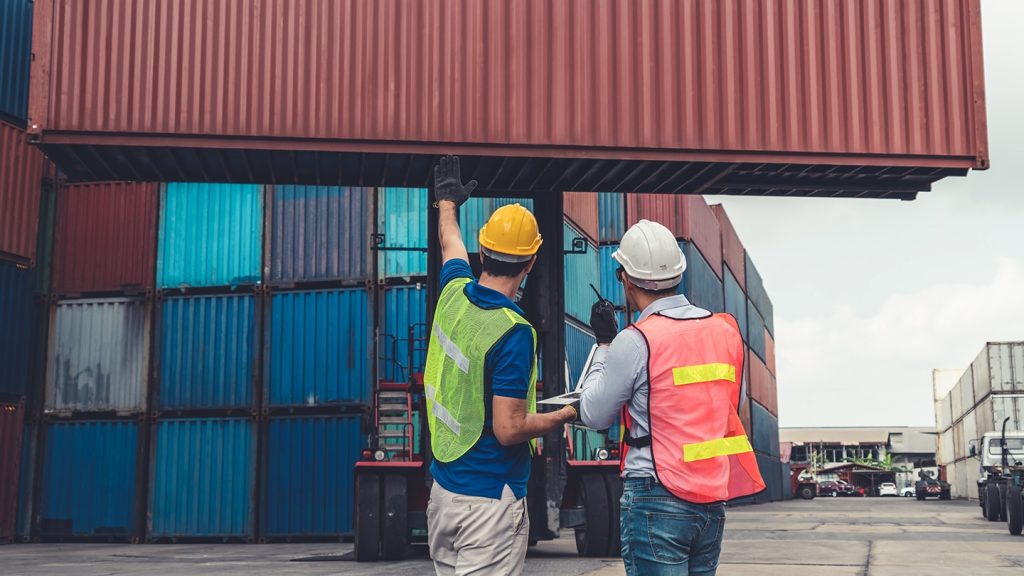 For the energy sector, the last few years have been consumed by supply chain issues resulting from the COVID-19 pandemic, increased tariffs, and conflicts centered in Ukraine and China. As a result, the industry is facing a plethora of delays that can bring business to a standstill, including:
Long lead times obtaining oil and gas drilling equipment
Two-year wait times on new trucks and other specialty vehicles
Tariffs and bans on imported silicon products used to make solar panels
Delays of 12-18 months on new electrical transformers
To keep their businesses running, many energy companies have found workarounds — but some of these bring new risks. In this article, we'll explore three workarounds that increase the risk of potential loss and then discuss five methods firms can use to mitigate them.
3 risky supply chain workarounds
Supply chain issues have prompted many companies in the energy industry to change how they do business in ways that could spell disaster down the road. Here are three common workarounds ꟷ and why they're risky.
1. Cannibalizing parts
There are reports from industry watchdog Natural Gas Intel of oil and gas drilling companies cannibalizing parts from idle rigs and other equipment in an effort to keep existing equipment up and running. Some companies have had to make tough decisions, such as stripping motors, pipes, and components from sidelined equipment, as well as idle well sites, to maintain operations.
The cannibalization isn't limited to drilling rigs and oil field service equipment. Trucking companies and industry fleets, particularly those operating in the energy sector, are also stripping functional vehicles to get the parts needed to keep other trucks on the road, according to reports from Fleet Maintenance.
Stripping component parts from idle equipment or vehicles to keep operations running presents several risks, including:
Using worn or damaged parts, which increases the risk of equipment or vehicle failure
Shorting the fleet of available units and equipment, which negatively impacts resiliency plans in place for business interruption events
Negating an equipment warranty or service agreement by using nonapproved parts
2. Substituting projects
According to Reuters, some energy companies have chosen to purchase alternative materials, such as galvanized steel panels from local home improvement stores, to keep business running. While this method alleviates the initial operating disruption by using available materials to meet project timelines, it can cause future problems, such as opening the door to equipment failures, that can lead to catastrophic incidents. Additionally, using unapproved alternative products can negatively affect maintenance and anticipated lifespans, as most engineered designs do not account for noncommercial grade products in projects. However, like the cannibalization of parts, many businesses find they have little choice.
3. Switching and/or adding vendors
When they can't get what they need from an established vendor, many companies source product from other manufacturers or suppliers. These vendors may not be thoroughly vetted, and the products they distribute or produce could be of lesser quality or have limited functionality.
The issue that electric companies are experiencing with transformers is a good example. Some of the new transformers being delivered don't have necessary cybersecurity measures built in, while others have a shorter lifespan due to inferior parts and components.
5 practices to mitigate supply chain risks
While supply chain issues continue, here are five best practices energy companies can implement to mitigate the risks of workarounds.
1. Create a plan to address reusing parts and substituting products.
Given widespread supply chain issues, sometimes companies may not be able to avoid cannibalizing parts or substituting one item for another ꟷ but having a plan in place to address the problem is crucial to mitigating risk. Your plan should include:
Assuring the recycled parts and substitute items meet industry standards such as those published by the American Petroleum Institute
Conducting visual inspections for any defects such as cracks, scratches, dents, corrosion, or other causes of possible failure
Assessing and testing all components to determine if they meet quality expectations before installing
Storing test results, photos, reports, requests for information (RFIs), etc. in compliance with the statute of repose for the project's location
Communicating with clients and customers so they have more realistic expectations on timelines, relieving some of the pressure and perhaps even avoiding cannibalizing or substitutions
2. Consult with a professional engineer
A qualified engineer can determine if a substituted item meets the original design specifications and explain how any deviation from those specs will affect performance or execution going forward. An engineer can also provide written documentation as to the effect on equipment lifespan and failure rates, so companies can evaluate the risks associated with using alternative products and materials. These challenging decisions should be reviewed by all stakeholders, with written approvals documented in the project files.
3. Provide employee training on substitute and unfamiliar products
To ensure that substitutions and new products are used according to recommended practices by the manufacturer, employees need to have adequate training on their use and maintenance. This step should not be overlooked, as inadequate training can result in installation errors and misunderstandings of products' intended use, leading to failures. Training could be as simple as providing everyone with a printed copy of the user's manual, or as complex as hiring a consultant to walk employees personally through the process of using and maintaining the product.
4. Ensure the quality of all new vendors
To maintain a steady flow of needed parts and products in your supply chain, diversifying with multiple vendors is vital. Work proactively to do the following:
Evaluate product quality before purchasing in bulk.
Research vendor reputations to ensure they meet labor and environmental policies.
Consult with legal counsel to evaluate all vendor agreements and risk transfer mechanisms.
5. Enact appropriate storage practices
With the acquisition of materials and equipment during uncertain times, taking care of what you already have becomes even more critical. Enacting proper storage practices ensures that your hard-won purchases are available when needed — and in good condition for use.
Assign a designated employee to track purchases, inventory those purchases until use, and inspect items as they come in and go out. Then, make sure your storage facilities are in good condition so as not to allow degradation of item quality.
Lastly, document the quality of the equipment, components, and materials before use and after installation (or during use). This ensures that quality is maintained and helps prevent future issues.
Solve problems with planning and partnership
While all supply chain issues can't be predicted, those companies that take proactive steps to mitigate potential risks presented by workaround and collaborate closely with their insurance partners are in a better position to move forward. Your broker and insurance carrier can help you identify unnecessary risks and be more strategic about reducing supply chain risk. They'll help you put smarter plans in place so that when something does get stuck in your supply chain, you and your team aren't caught in a risky position.
Learn more about how Liberty Mutual can support your energy firm, reduce your risks, and become a partner in your success.