Figuring out breakfast and dinner is hard enough. When it comes to lunch, let's make it easy. These clever noon-hour recipes help you do just that.
recipe
"These are very easy but so good. I have made them several times now for lunch, and I love them!"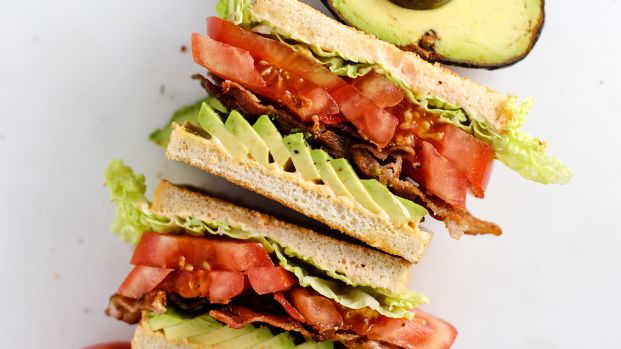 recipe
"My family loves BLTs, and this is exactly how we make them. We all enjoy these!"
recipe
"These are very easy but so good. I have made them several times now for lunch, and I love them!"
recipe
"This was quick, easy and delicious — a yummy recipe that even my boys enjoyed!"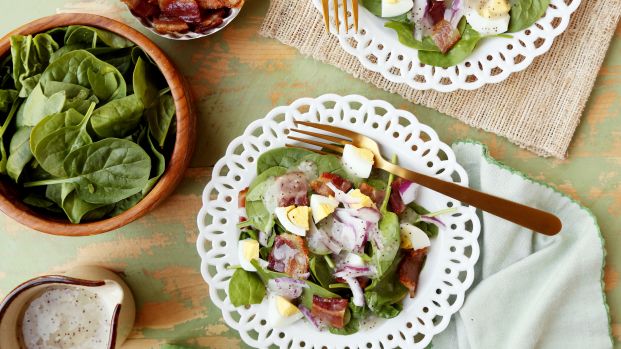 recipe
"This is unquestionably the best spinach salad I've ever had! It can make a full meal by itself."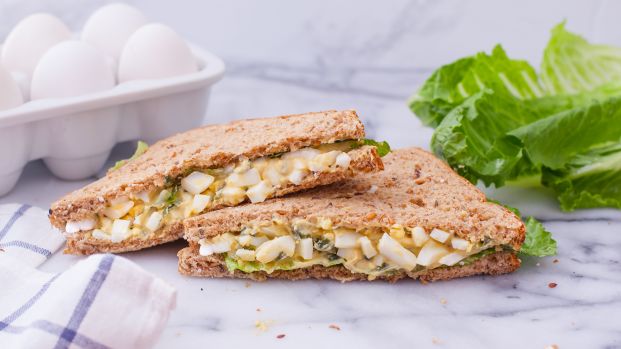 recipe
"We enjoyed this sandwich, next time I'll try toasting the bread."
recipe
"Yum! I love me a veggie sammich. I used vegan cream cheese, which worked just well. Thanks for sharing! I think this would be lovely on a bagel, as well."
recipe
"There needs to be a 10-star rating, because this is just about the most delicious thing I've ever shoved in my face. Hellman's mayo and some salt and pepper and this is just heaven. In my honest opinion, there's no need to toast the bread, and the whiter and more refined, the better."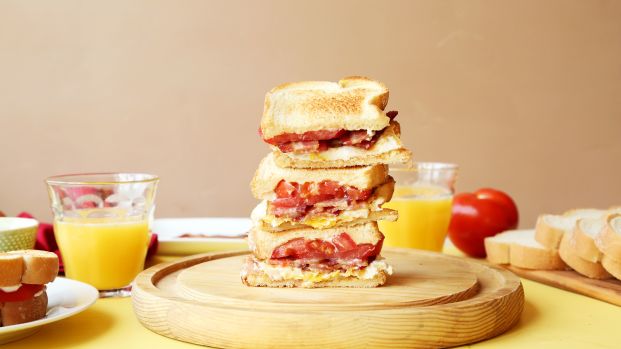 recipe
"Great sandwich minus the miracle whip. Used real mayo instead."
recipe
"Bacon, peanut butter, white bread — how could you go wrong? Even better if you lightly butter the outside of the bread slices and grill like a grilled cheese sandwich."
recipe
"This is a perfect sandwich for a picnic or potluck! I loved it. The mayo with the tomato and egg was amazing. They travel well and are a nice vegetarian option!"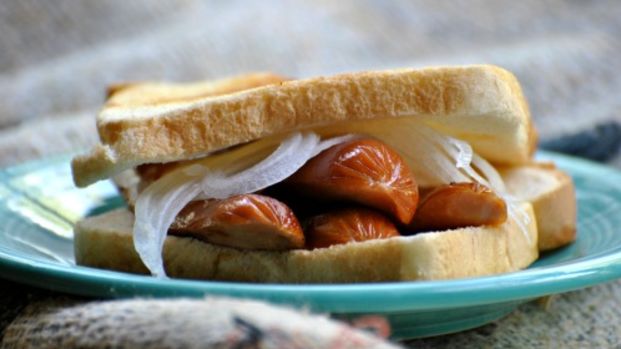 recipe
"These are so good! They were a hit in my house. I buttered the bread, put garlic salt and parmesan cheese on it, put it in the pan buttered side down, added the cheese and hot dog and cooked both sides till brown. So good!"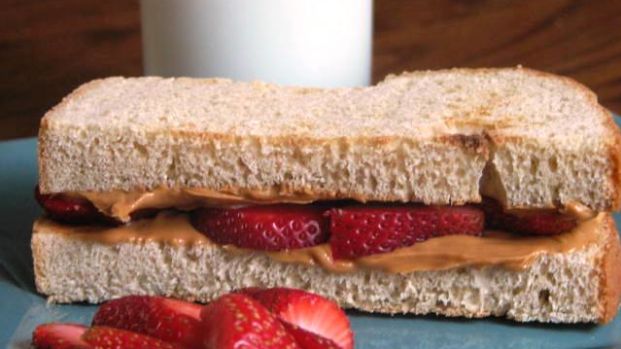 recipe
"Good toast! I used strawberries and it was delicious."
recipe
"Delicious sandwich. Super easy."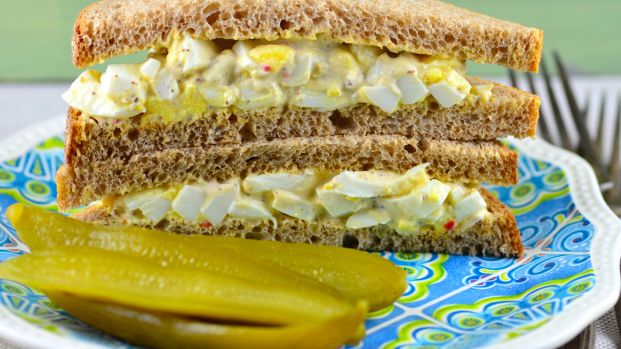 recipe
"Good basic salad, I like to add horseradish to taste. If your eggs are very fresh, try steaming them instead of boiling — shells will slip right off."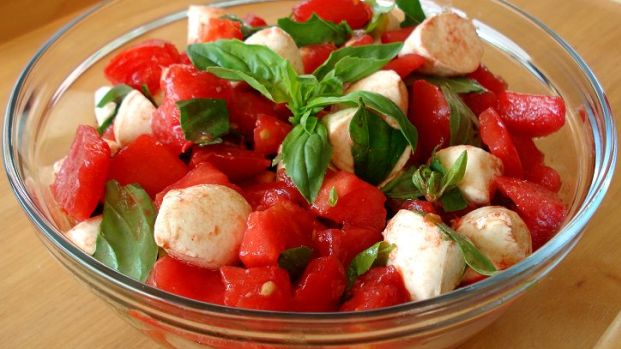 recipe
"Very good. This turns out yummy if you just put all the ingredients in a jar with a tight lid like a mason jar and shake it up, let it set for a while and serve. You can use oregano instead, too. Either way it is delicious."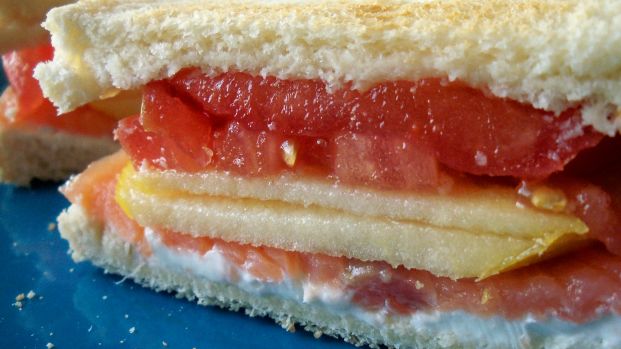 recipe
"Definitely not a boring, same old sandwich. This was awesome! I made this on toasted bread, but next time I'm making this on an everything bagel. The apple slices in this really made it special. I think cucumber slices would work well, too. This works for breakfast, lunch, snack or whenever."
recipe
"These are absolutely fabulous for a sunny lunch outside. They are easy to make and don't keep you slaving in the kitchen. They have a great taste and are a must try."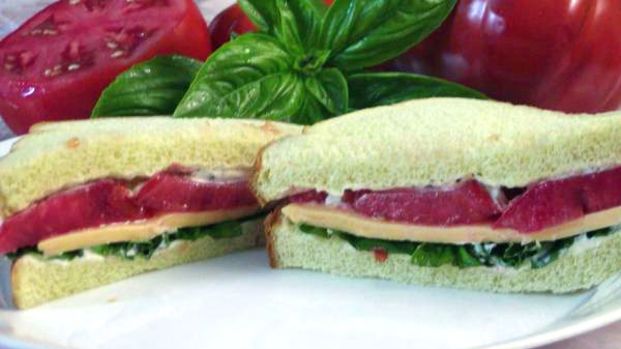 recipe
"I threw this together because I've had a busy day and I wanted something quick and easy. I had fresh basil and tomatoes on hand for a recipe I'm making tomorrow, so I gave this recipe a try. This was a wonderful, simple sandwich. I'll be making this again soon"
recipe
"My kids love these. They are a change of pace from the usual PJ or peanut butter and honey sandwiches."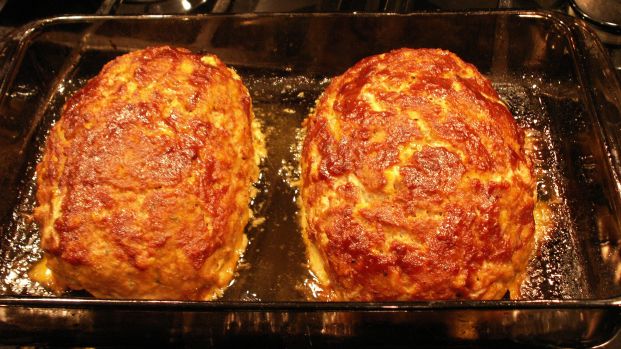 recipe
"This is now our only meatloaf recipe! I can't believe how moist and delicious it is."
recipe
"This was a yummy salad! It was creamy and delicious, and the peas added just the right flavor. I'll definitely be making this again."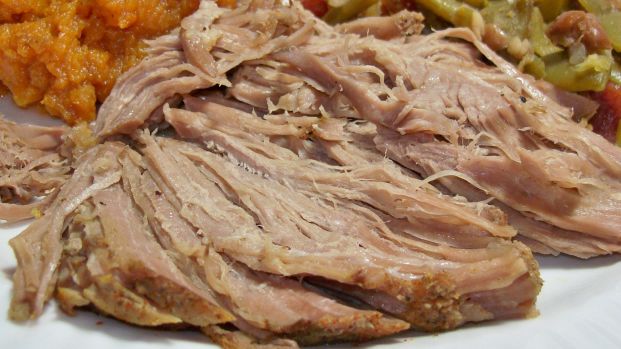 recipe
"Cooked this tonight. Added a little balsamic vinegar. It was tender and delicious!"
recipe
"Try it with an over-hard fried egg! Awesome!"
recipe
"Such a yummy breakfast! Filling too. I put it on a honey wheat bagel and used reduced fat peanut butter — very tasty!"
recipe
"My mom used to make this for me for school when I was younger, and I started making and packing them for my little brother. I still love them!"
recipe
"What a find! I stumbled upon this recipe and had to try it. So simple and really satisfying."
recipe
"I searched high and low for plain Doritos and I couldn't find them, so I substituted Nacho Cheese. This actually will be loved by kids. I have now had my carbs, fat, and sodium content for the day, but what the heck, you live only once. And it actually is better than the liverwurst and ruffles on Wonder bread I ate as a kid!"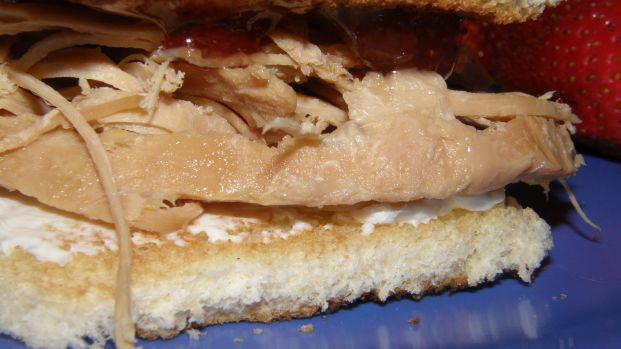 recipe
"My all time favorite sandwich. Sweet and savory. Can't beat that combination."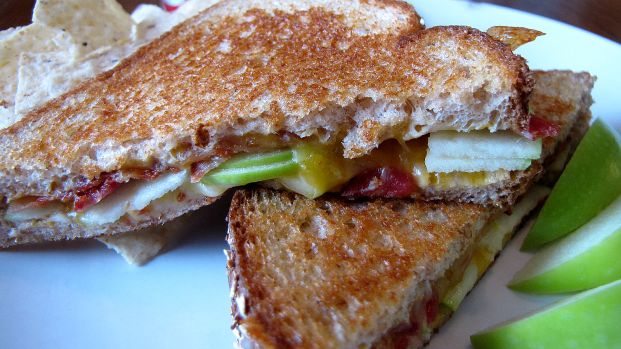 recipe
"This made a terrific sandwich — my houseguests loved it. I used 'smart bread' because it has the whole wheat while looking white. Cheddar and apples and bacon are a super combination."
recipe
"I was a little concerned about warm peanut butter, but I love peanut sauces on lots of things! This was very simple, ooey, gooey and great."
recipe
"This is a wonderfully simple, very tasty sandwich. It's messy but so worth the effort!"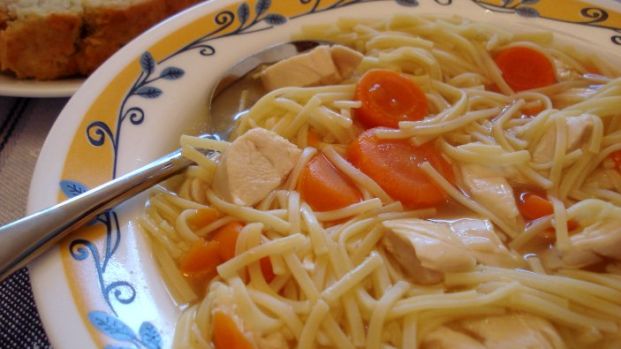 recipe
"This soup was so yummy and easy to make! It made for a quick and easy weeknight meal."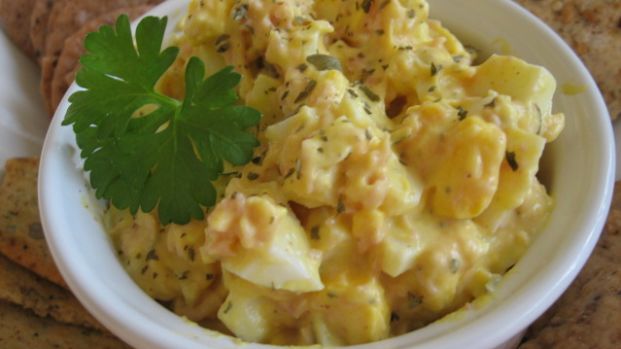 recipe
"This is delicious! I love egg salad, and the ham really adds a whole new dimension."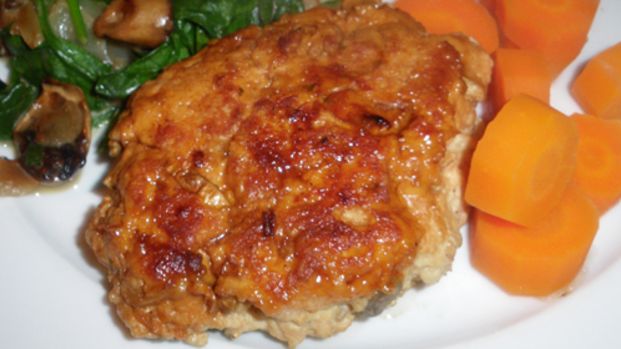 recipe
"What a gem of a recipe this is! The ranch dressing gives loads of flavor to the chicken."
recipe
"I made this for my vegetarian daughter to take in her lunch, but figured I would make one for myself today. It was fabulous!"
recipe
"This is easy and healthy. I have three teen boys, and this recipe is going to be used a lot in my household!"
recipe
"This was so simple and so delicious! I loved the sauteed mushrooms with the garlic."
recipe
"What a classic way of making a hot dog — so simple and tasty!"
recipe
"This was nice and tasty! I have tried cheese and apples before, but never in a grilled sandwich."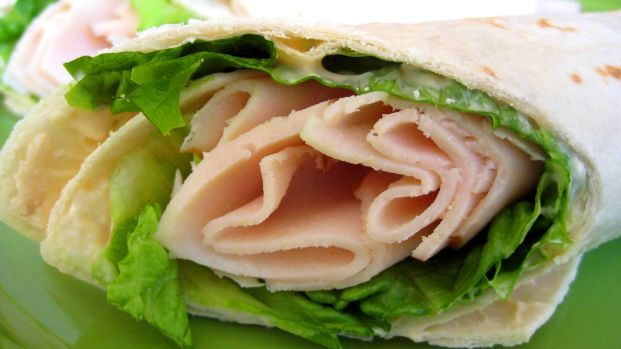 recipe
"I love Buffalo chicken wings, and this is a fun take on that idea. The hot sauce mayo was perfect!"
-Chicagoland Chef du Jour https://482ef17557095f703964fa60a8a21bef.safeframe.googlesyndication.com/safeframe/1-0-38/html/container.html Advertisement KEEP SCROLLING FOR NEXT STORY PART OF Kids & Family: Fun Weekend Projects
11 Bake Sale Goodies
Want the secret to bringing in the most money at the bake sale? Cook up one of these sweet treats and watch them fly off the table!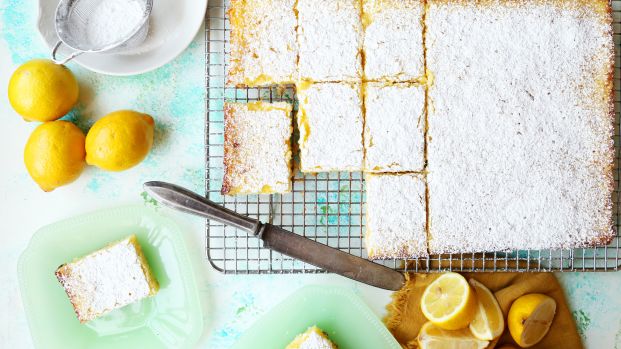 "I found these bars to be absolutely fantastic! They are better than your favorite bakery. I got rave reviews from everyone!"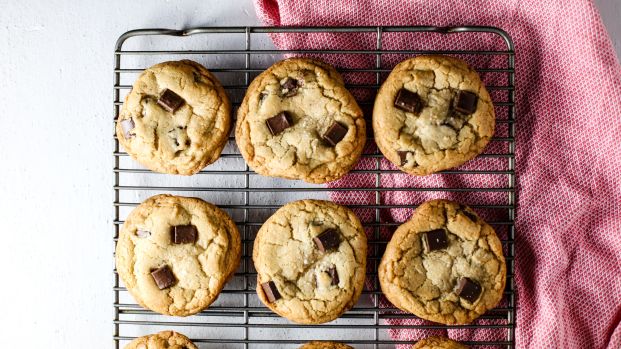 "Amazing! These vanished so fast it was crazy! I loved how soft and fluffy they come out. This is now my go-to recipe for chocolate chip cookies!"
"Very yummy! The whole family enjoyed these! Easy to make, too. Lovely frosting that's just right: rich and fudgy, but not so much of it that it's cloyingly sweet."
"This turns a traditional kid's favorite treat into an adult's guilty pleasure! We enjoyed every aspect of this recipe!"
Crunchy cookies dipped in sweet icing laced with sprinkles—what's not to love about this childhood classic?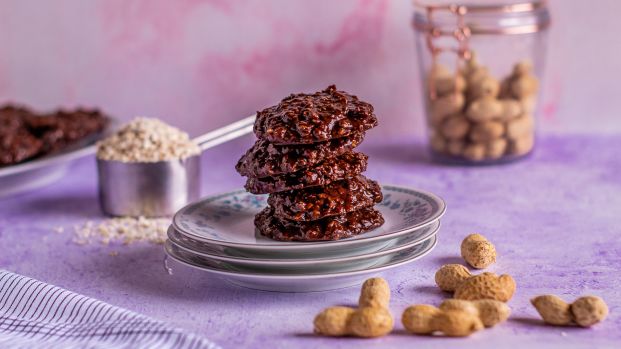 "Yummy! We received these in a cookie swap and both my kids loved them! Chocolatey and tasty!"
"These are sweet vanilla cupcakes! They have such a nice light texture and baked up perfectly. Very tasty and simple to make!"
"I just made these for an event at my daughter's school, and they were fabulous! They stayed moist and cakey, and the sugar on top set them off nicely."
"These were delicious! Tasted just like the ones I remember eating when I was young. Don't tell anyone, but I ate two of these for breakfast!"
"If I could give this cake 10 stars, I would! Fantastic taste — a nice light lemon cake. I will be making this over and over again!"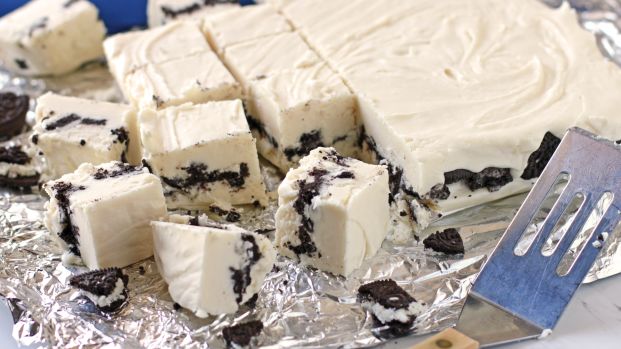 "This is delicious! I made some for a bake sale at the office and after sampling some, my husband said he was going to have to buy it all back!"
-Jnet 72 Advertisement KEEP SCROLLING FOR NEXT STORY PART OF Kids & Family: Fun Weekend Projects
11 Crowd-Pleasing Potluck Dishes
Have a school function or block party coming up? Wow the crowd and make the coveted dish at your next potluck with one of these perfectly portable recipes.
"Delicious. I took this to a Super Bowl party and everybody loved it! They were all taking home some. Warning—it truly makes A LOT!"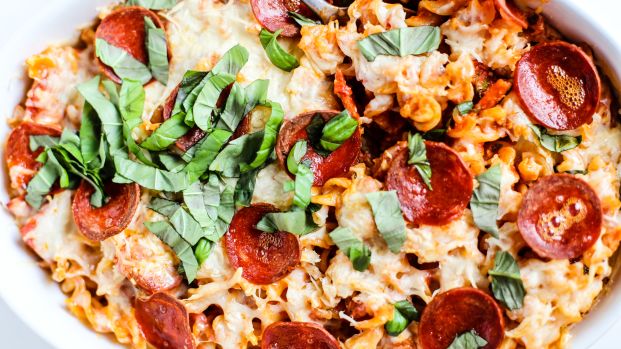 "We loved this! I think what made it extra special was the cup of parmesan cheese. I was afraid it would be too much, but it was good!"
"Wow! Great, easy way to 'doctor up' canned baked beans. Great flavor! I know these will be a hit whenever I make them!"
"Awesome! Followed recipe to the letter and would not change a thing! This is a real winner!"
"This was a hit! I took it to a party and it was gone in ten minutes. Next time I'll make more!"
"Hands down, the BEST mac and cheese recipe around! Smooth, creamy texture and perfect cheesy taste!"
"Great classic spinach dip! Tastes terrific even with the reduced fat products. I'll make this often!"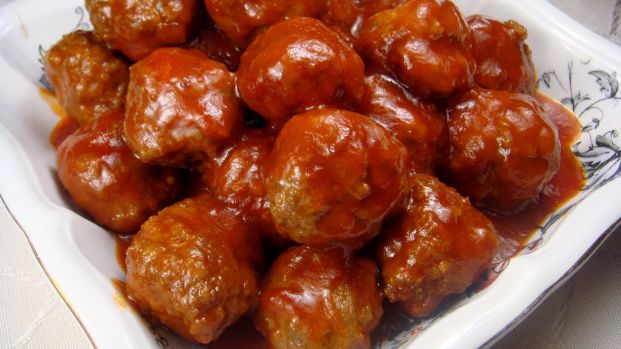 "We served these over jasmine rice and loved it! Quick, easy and delicious — our 3-year-old gobbled it up!"
"Yum! Yum! Yum! This is a great recipe. I adored the wonderful vinegar in the filling!"
"I've found a wonderful new way to serve broccoli! This is so easy and we loved the combination of ingredients. Not only is this a very flavorful dish, but very colorful and makes a pretty presentation on the table."
"Fantastic! Everyone was raving over them, and we really adored the dipping sauce!"
-lets.eat