Like almost everything in 2020, the 4th of July is likely to look a little different in this age of social distancing. But that doesn't mean you shouldn't break out your best 4th of July party ideas. Even if this year's 4th get-together is just limited to immediate family, you can still create a photo-op worthy day—complete with Instagram-friendly 4th of July captions. We're talking grilling assorted meats, making s'mores, waving sparklers, camping out in the backyard, or checking out some of our virtual 4th of July party ideas.
But what about if you have major traditions—like visits to community pools or park-side fireworks? We know. It's tough when everything is so uncertain. But why not amend your plans and focus more on family this year? In lieu of a parade, go on a family bike ride (with bikes decked out in 4th of July party decorations). Instead of heading to the ballpark, consider putting together a baseball game in the front yard, or skip the theater and set up a backyard movie night to watch The Sandlot. You can also give everyone in the family a dish to make and a summer party idea to execute. This holiday will still be one for the books thanks to any one of these family-friendly 4th of July ideas.
1Throw a Family-friendly Fourth U-Pick Party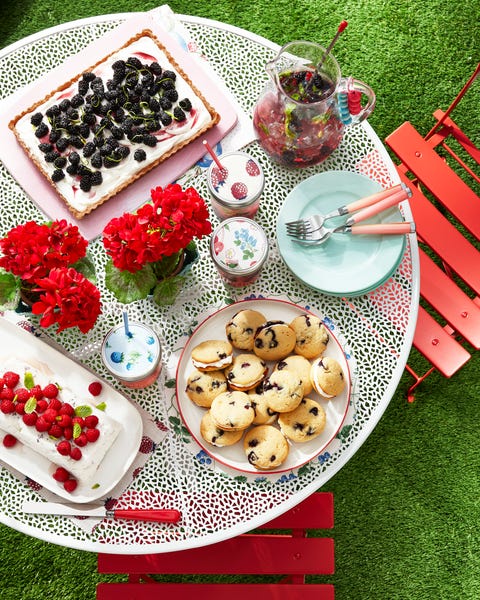 After visiting a berry picking farm, head home and turn the fruits of your labor into some fruity desserts. When the baking is done, head outside to enjoy the sweet treats—like blueberry whoopie pies— under blue skies.
Get the recipe.2Go Camping in Your Backyard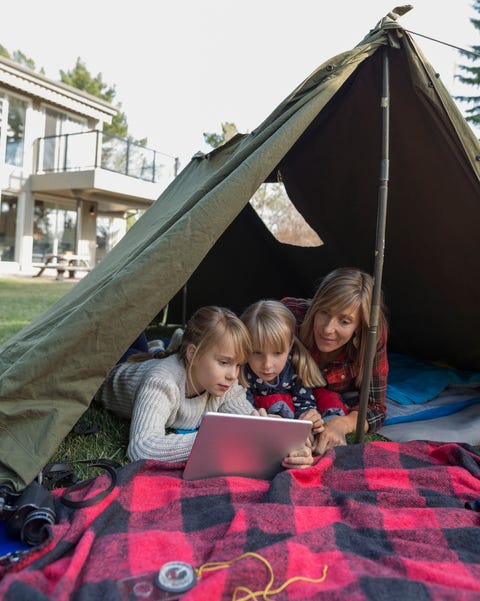 Can't make it to a real campsite this year? Try a little backyard tent camping instead. Once your cookout's died down, watch fireworks from the comfort of sleeping bags and cap off the night with some (not super scary) ghost stories before sleeping under the stars.
SHOP SLEEPING BAGS3Watch a Patriotic Movie Outside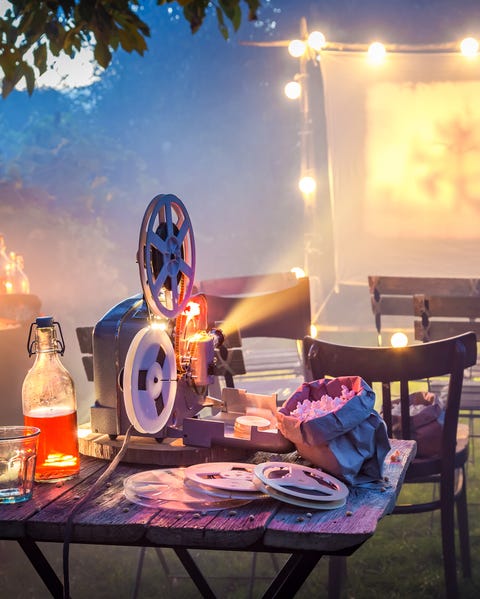 Weather permitting, set up an outdoor movie theater and cozy seating on your lawn, then sit back and relax with some of the best patriotic movies like Yankee Doodle Dandy or Miracle. Of course, if it rains, you can easily move the festivities, popcorn and all, into the family room.
SHOP POPCORN BAGSADVERTISEMENT – CONTINUE READING BELOW
4Plan a Soda Float Social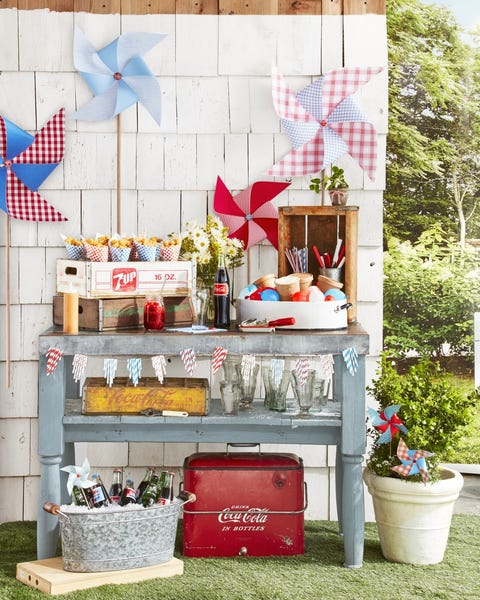 Country Living contributor Lauren Akins helped dream up this genius summer idea, which is perfect for fending off the July heat and keeping your crew refreshed. Channel the 4th of July from decades past with glass soda bottles and a vintage-inspired bar cart.
SHOP STRAW DISPENSERS5Take a Family Bike Ride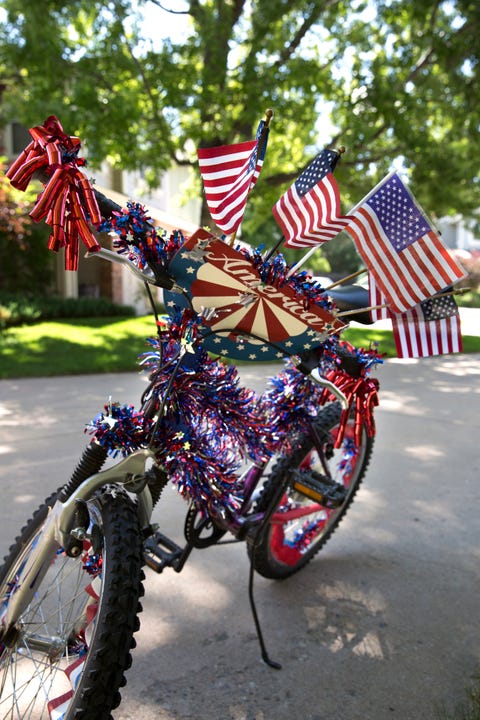 No neighborhood 4th of July parade this year? No problem. You and your immediate family can have your very own private parade by decorating your bikes with flags, streamers, and ribbons, and setting off together for a few casual laps around the block. The ride will help everyone work up an appetite before the celebratory barbecue.
SHOP 4TH OF JULY STREAMERS6Play Patriotic Games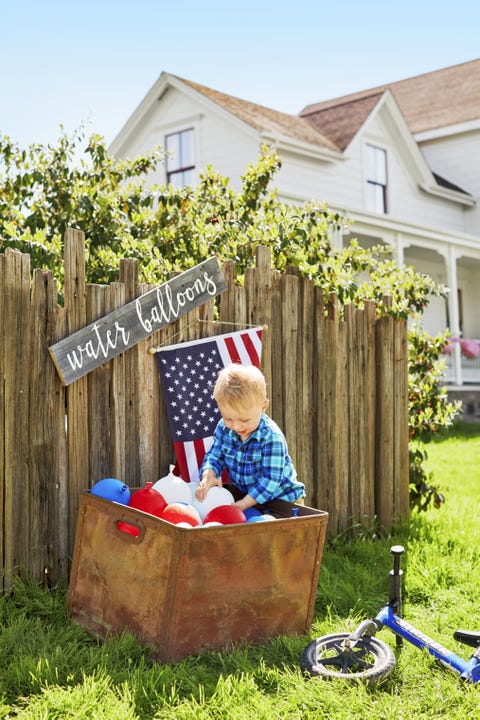 Spark some fun family competition with Independence Day-inspired games, like stars-and-stripes tic tac toe or tossing red, white, and blue water balloons. Should the weather not pan out, you can also keep kids entertained inside with a round of Go Fish—from a patriotic card deck, of course.
7Dine Al Fresco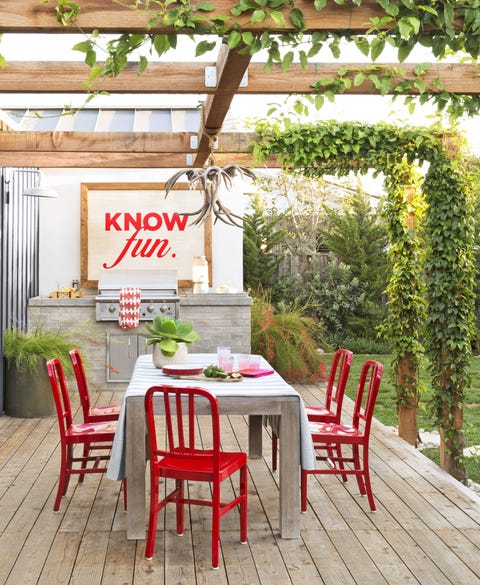 Sometimes the best 4th of July holidays are the ones celebrated with just your immediate family. This year, make use of your grill or outdoor kitchen and plan an intimate holiday meal while enjoying your most clever back patio decorating ideas.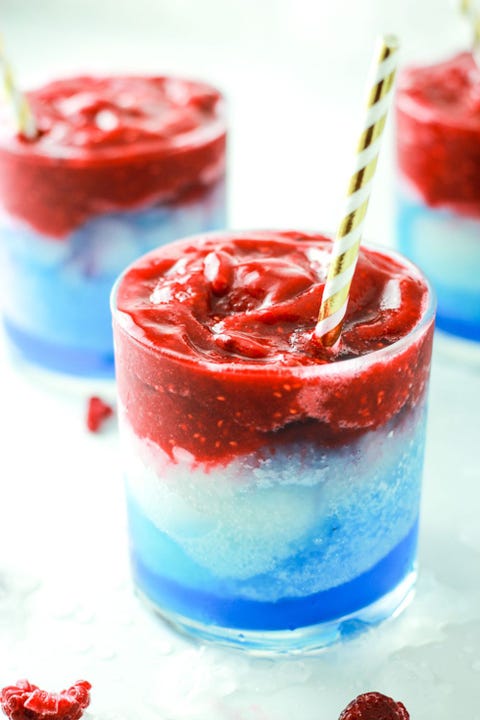 Mix up some patriotic-themed cocktails and toast the good old U.S.A.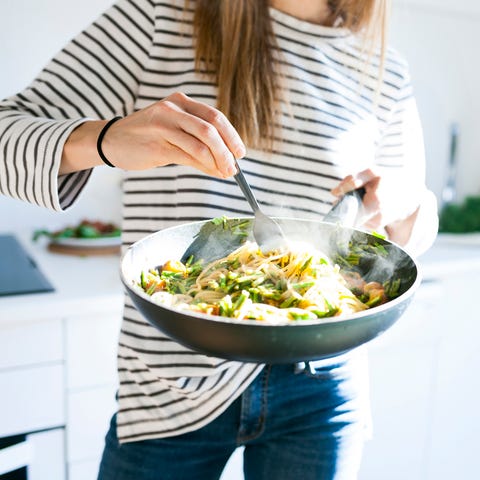 It's America's birthday, which calls for a special meal to celebrate. Whip up an incredible multi-course dinner for your family that both kids and adults will enjoy.
10Throw a Family Pool Party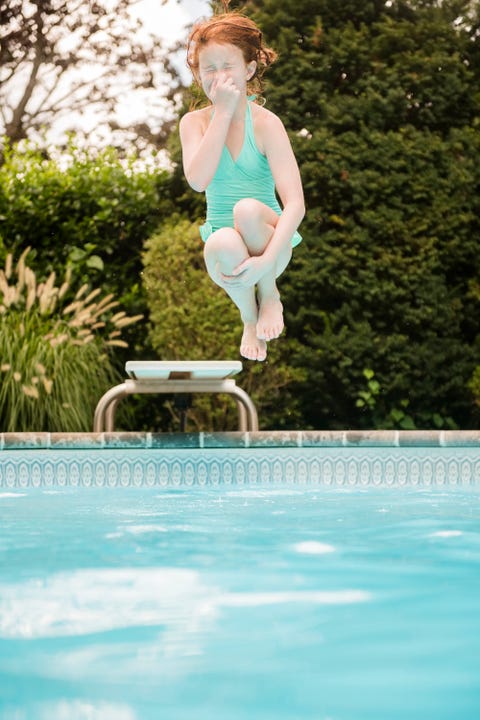 Gather the kids and cool down in the water on the hot summer day. If you don't have a pool, get out the sprinkler. Or if you're feeling especially ambitious, you can look into stock tank pools or even pallet swimming pools.11Go for a Family Picnic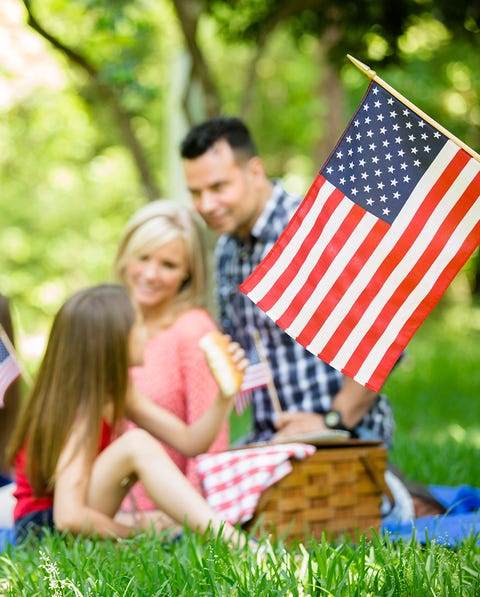 Grab your picnic basket and head for the backyard. This is the best time of year to enjoy a simple alfresco meal with your family. (Hey, maybe you can even convince your kids to leave their cell phones inside!)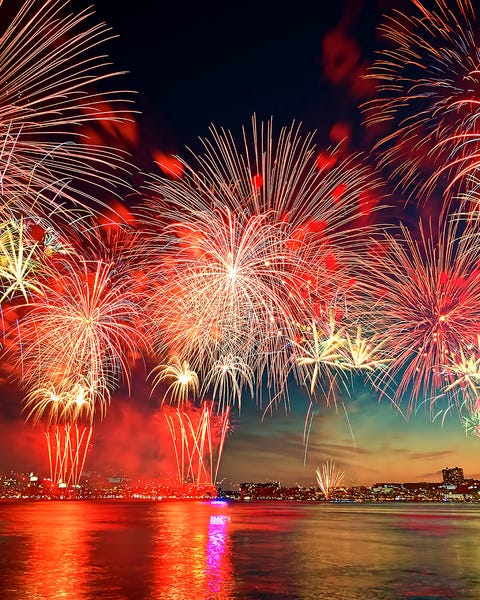 13Bake a Red, White, and Blue Treat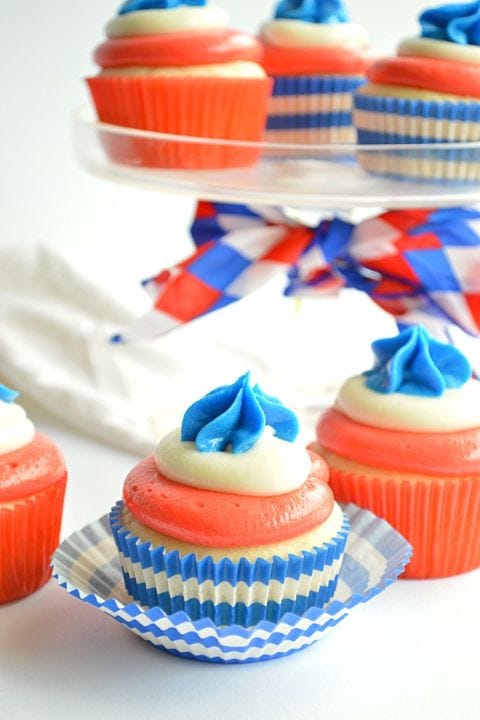 COURTESY OF CUPCAKES & KALE CHIPS
Show your patriotic spirit by whipping up some tasty stars and stripes-themed desserts. Bonus: Frosting is a fun way to get your kids in the kitchen.
RELATED: 38 4th of July Desserts to Show off Your Patriotic Pride14Stage a Hot Dog Eating Contest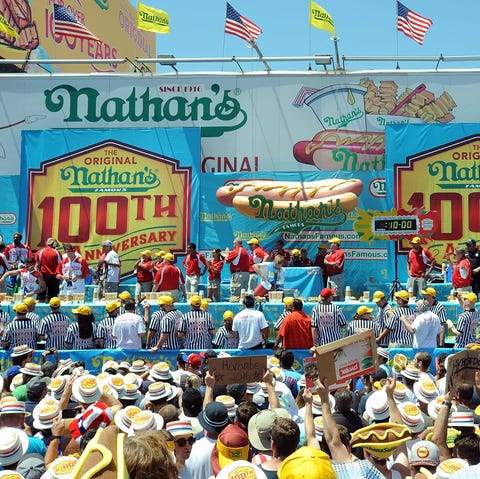 Nathan's Famous Hot Dog Eating Contest is one of the most American traditions out there, but who know if it will happen this year. But you can your family can stage your own hot dog eating contest in your backyard!15Play a Little Baseball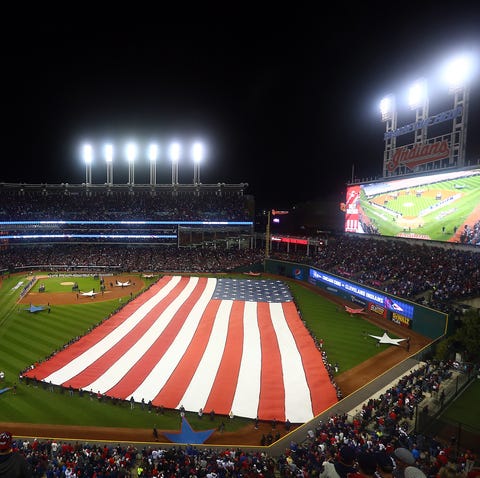 With the MLB schedule postponed until later in July, it's up to you and your family to have your own friendly game. Don your jerseys, break out the mitts, find a ball, and batter up! It's time for your homage to America's past-time.16Make DIY Decorations Together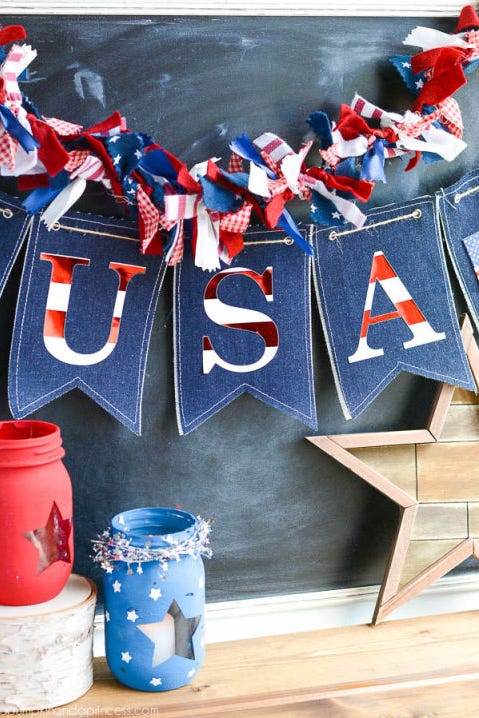 COURTESY OF A PUMPKIN AND A PRINCESS
Decorate your entire home (inside and out) with DIY red, white, and blue decorations. Get the whole family to pitch in and make their own statement pieces.
17Eat Barbecue with Family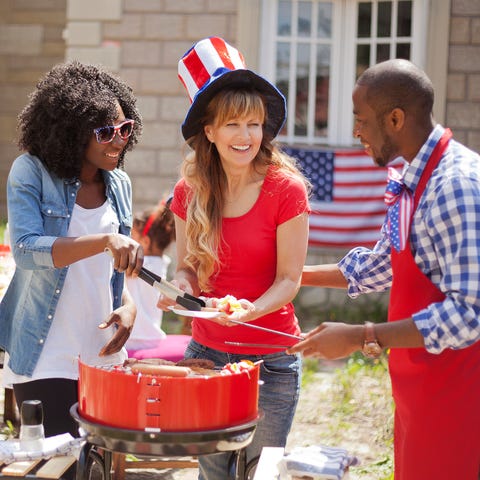 Gather the kids together and make a plan to create the ultimate backyard barbecue. Get decked out in red, white, and blue, and make patriotic dishes that you can enjoy all day long.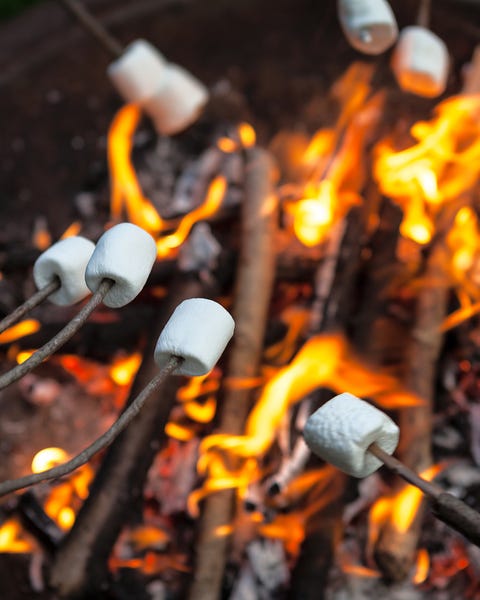 Head for the backyard fire pit armed with all kinds of fixings you can use to enhance your ingenious s'mores recipes. Sit around the fire and enjoy the chocolatey goo!